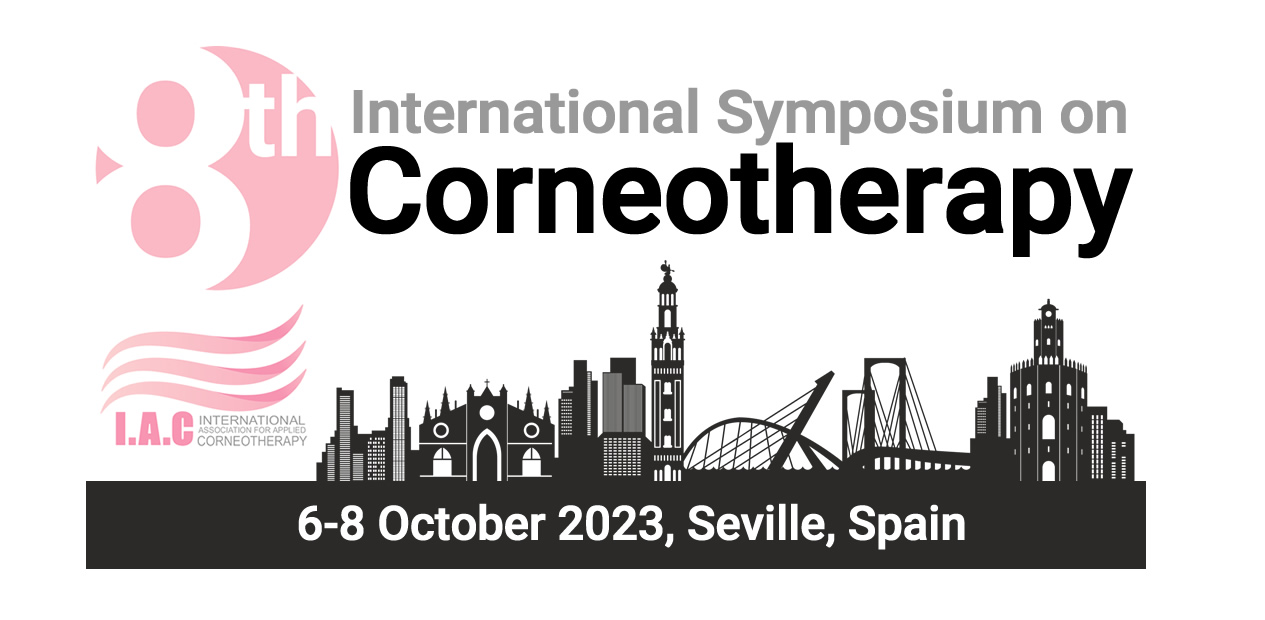 8th Int. Symposium on Corneotherapy. Theme: "Trans barrier treatments"
Seville (Spain), Oct 6-8, 2023
The topics of the Symposium are proposed as follows:
Physical treatments (Adjacent Corneotherapy) – optional:
• Electric techniques
• Radio frequency
• Radiation – from infrared to UV radiation
• Gamma radiation – side effects
• Mechanical means – massages, ultrasound & shock waves
• Thermal techniques – vaporisation, packs & cryo techniques
• Dermal needling

Penetration and permeation enhancing means – optional:
• Dermabrasion and related techniques
• Chemical penetration enhancer
• Carrier systems
• New measurement of penetrating and permeating active agents  

Triggering the skin microbiome – optional:
• Influence of the dermal microbiome on epidermal biochemistry & processes
• Effects of external matter on microbiome biochemistry and its trans barrier influence

Growth factors – optional:
• Efficacy of trans barrier passages
• External triggering – e.g. by vitamins, enzymes, cosmeceuticals, natural compounds etc. 

Transdermal drugs – optional:
• Transdermal drugs – including their side effects 
• Transepidermal cosmeceuticals
• Treatments by combining drugs and skin care – selected indications (Adjuvant Corneotherapy)
Confirmation and full details will be released in due course.
Hans Lautenschläger
I.A.C. Vice Chair