Sustainability and eco friendly
Sustainability and eco friendly are becoming common words in our industry; and clients are looking for clinics and practices that are responsible in this way.
So how can you improve your carbon footprint, be more sustainable and help the environment within your business?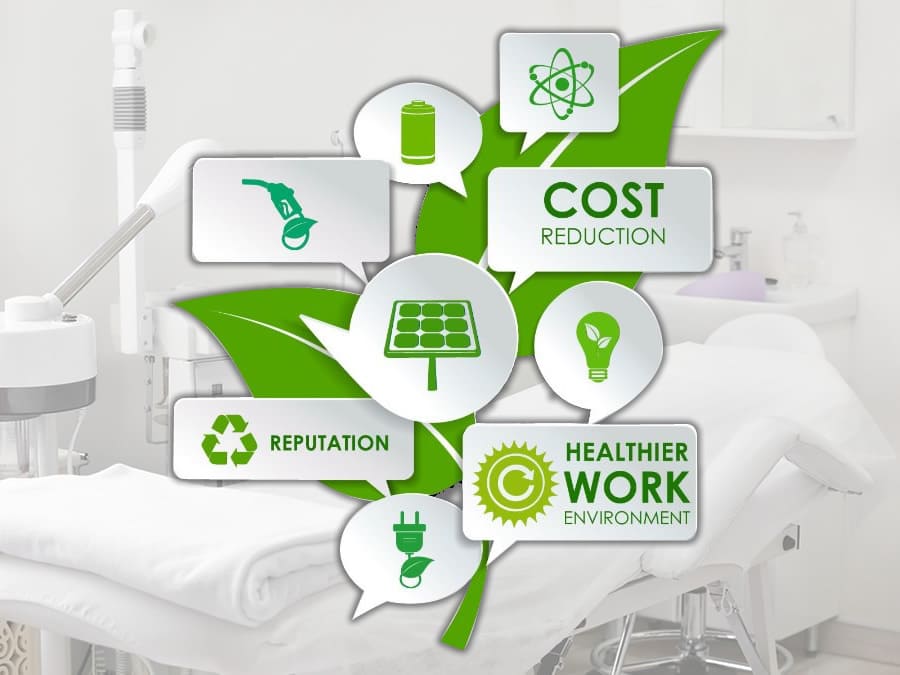 Only Sell And Use Recyclable Products
Over 14 billion pounds of plastic is dumped into our ocean waters yearly, and most plastic is NOT recyclable, so make sure the plastic you are using is recyclable. Where possible use products where bottles, containers and packaging can be recycled or reused for another function. For example small glass or plastic containers could be used to give clients the extra massage oil after a massage to take home and use in the bath, on their skin or as a massage oil.

Clean Formulations in Products
Are your products carefully formulated? Are they full of cheap, unnecessary ingredients? Look for ranges that pride themselves on the quality of their formulations and raw ingredients.

Use Eco-Friendly Décor
Have you thought about where your paint, art and clinic decorations come from? Think about art or decorations that can be recyclable, produced sustainably, and did not harm animals in its making. Use VOC-free paint. VOC stands for Volatile Organic Compounds, these are emitted as gas into the environment. Research shows these can have effects on our breathing and can be carcinogenic.

Use Eco-Friendly Clinic Equipment
When looking at items such as washers, dryers, fridges, freezers, lighting and heating – look for energy star ratings. Not only will you be lowering your carbon footprint but you will also be lowering your energy bill each month.

Energy Companies
Look at using an energy company that supports and uses a renewable energy source.

Recycle your magazines
Reception areas go through a lot of magazines, allowing these magazines to have a second lease on life. Donate them to a hospital, women's refuge, plunket or another community service.

Generate your own healthy oxygen
Use leftover product containers as plant holders to generate oxygen. Even better grow your own mint or lemon verbena to put in client water. Or how about lavender to scent your clinic naturally.

Use eco-friendly green cleaning products
Ensure the safety of your staff and clients by using Eco friendly cleaning products for general cleaning.

Use paper packaging and recycled paper
Sending products, gift vouchers or other parcels to clients? Make sure they are paper packaging (some courier companies now offer recycled paper courier bags), and if writing notes or printing letters use recycled paper.

Fairtrade & organic refreshments
We are what we put into our bodies, are your refreshments organic and fair trade? There is a wide variety of organic teas and juices, fair-trade coffee and organic fruit.

Do you have a zero waste policy?
Do your staff know how much product to use for each treatment? Have a measuring system to ensure that product is not wasted. This helps the environment by not polluting our waters and reduces your product bill each month.

Lights and electrics were turned off
When not in use turn all lights and electrical equipment off. Put equipment such as wax pots on a timer, so they are only turned on 20-30mins before the first client for the day. Have all heating set on a thermostat?

Water flow reducers
Have these fitted to taps and basins, due to the nature of our industry water is constantly running. Look at instant hot water systems, this ensures less wastage of water while waiting for water to heat.

No paper bills and statements
Most companies will now offer the option of electronic bills and statements. Ask for an email when orders are shipped with an electronic packing slip too.

Compostable linen
Disposable, compostable linen is now available. Bedsheets, compressed towels, hand towels and waxing bedrolls can all be bought as disposable compostable items. Composting in 2 weeks, once composted use it in your plants within the clinic.

Offer Products With No Animal Testing, or Animal-Derived Ingredients
Did you know that over 100 million animals die every year due to animal testing, and many more are tortured because of this?
Make sure the products you use are not only "not tested on animals", but are complete "cruelty-free". Ask the supplier have any of the raw ingredients have been tested on animals before manufacturing the product.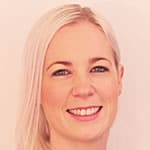 About the Author
Rachel Robertson, NZARBP Vice President & Entrepreneur, Wellington, New Zealand
Rachel is a multi-award-winning business owner and skincare practitioner who has been in the Beauty Therapy industry since 1998. She has CIDESCO and CIBTAC qualifications and has an intimate understanding of the skincare industry. In addition to her roles as vice president, PR marketing and NZ Beauty awards portfolio of the New Zealand Association of
Registered Beauty Professionals, (NZARBP) Rachel is the creator and director of a New Zealand manufactured skincare product. Rachel has first-hand knowledge of the challenges in creating a progressive skincare line that avoids the use of popular, but non-physiological ingredients. Along with public speaking, Rachel also writes for both industry and public magazine and websites.