5th International Symposium on Corneotherapy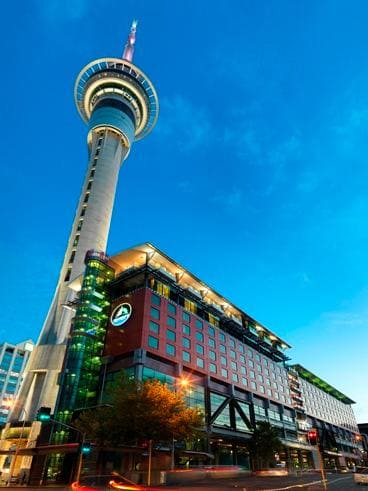 The event is to be held in the Auckland Room on the 4th floor at the Sky City Convention Centre Complex in Auckland, New Zealand over 12-14th January 2018.
In addition to full schedule of events, we have arranged a dinner on the Saturday evening in the Obit Restaurant, rotating once every hour at 328m above the ground. It is the second tallest freestanding structure in the southern hemisphere. The views are breathtaking.
Attendance fees for the event include welcome dinner, (12th) and refreshments (inc lunch) for the entire event.
I.A.C. members: €375.00 (Approx US$425.00, NZ$600.00)*
Non I.A.C. members: €500.00 (Approx US$565.00, NZ$800.00)*

The theme of the symposium is the Microbiome and Corneotherapy, a subject that is of increasing interest as we see more compromised skin conditions in clinic that are related to the disruption of the microbiome in some form. The presenters for the syposium were chosen to provide a valuable overview of not just the skin microbiome, but the microbiome of the body in general and the challenges we face in maintaning its homeostasis in the modern world.


Confirmed presenters in schedule order: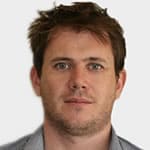 Dr. Ben Roediger: Department head, Centenary Institute, NSW, Australia
Dr Roediger is currently head of the Skin Inflammation Group within Professor Wolfgang Weninger's Immune Imaging Laboratory at the Centenary Institute, NSW, Australia.
Dr. Roediger is an acknowledged expert in cutaneous immunology, having co-authored 13 primary papers and six reviews on the topic, three as corresponding or co- corresponding author.
We are honored to have Dr. Roediger speak about Skin Inflammation and the microbiome, as well as Immune Imaging.
More information here.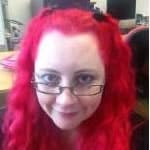 Dr. Siouxsie Wiles: Senior Lecturer, University of Auckland, New Zealand.
Dr Wiles describes herself as a microbiologist and bioluminescence enthusiast. Head of the Bioluminescent Superbugs Lab at the University of Auckland, Siouxsie combines her twin passions to understand infectious diseases. In a nutshell, Siouxsie and her team make nasty bacteria glow in the dark. Siouxsie is also interested in demystifying science for the general public and raising awareness of the growing threat of antibiotic-resistant superbugs.
She is a blogger and podcaster, as well as being a regular science commentator for Radio NZ's Nine to Noon program. Siouxsie has also teamed up with Australian graphic artist Luke Harris, to make short animations describing nature's amazing glowing creatures and the many uses of bioluminescence in science.
Dr. Wiles lecture will be on AMPs - fighting against facultative pathogenic microbes.
More information here.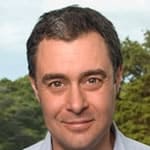 Professor David Cameron-Smith: Associate Director, Liggins Institutre, University of Auckland, New Zealand
Dr Cameron-Smith obtained his Ph.D. in nutritional biochemistry from Deakin University, Australia. He undertook postdoctoral training at the Royal Prince Alfred Hospital, Sydney, investigating endocrine disturbances and lipid metabolism in obesity. Returning to Deakin University, he established a clinical research programme focusing on the dynamic gene and signaling responses to nutrition and exercise.
His appointment to the Chair in Nutrition at The University of Auckland complements the diverse nutritional research interests within the Liggins Institute and adds to the strategic growth of the University's trans-disciplinary Food and Health Programme.
Current research Understanding how nutrition regulates genes and the biochemical pathways that are essential for optimal human health. Research is directed towards understanding:
• The importance of nutrition in the maintenance of optimal health in an ageing population.
• The impact of nutrition in regulating the function of muscles to promote muscle growth and minimize fat gain.
• Where nutrients go after a meal and how these nutrients control genes and regulate metabolism.
Professor Cameron-Smith will be lectureing on The 'human gut microbiome at its relationship to human health'.
More infomation here.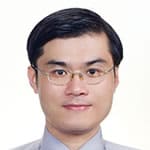 Professor Chu Chia-Yu, MD, PhD. National Taiwan University, Taipei, Taiwan
Prof Chu is a dermatologist & toxicologist and Associate Professor, Department of Dermatology, National Taiwan University, Taipei, Taiwan. Prof Chu was a former presenter at the 4th Symposium, and his topic was the use of DMS base cream with fluticasone propionate (FP) as a treatment for atopic dermatitis. We look forward to listening to Professor Chu again when he shares his knowledge on Skin the Microbiome and Dermatology.
More information here.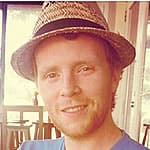 Craig Rodger; The Chef. Founder of NZ's first LCHF restaurant, Auckland, New Zealand.
Co-Author of the book, 'What the Fat"? Craig Rodger cooking philosophy is Living foods and how to make them. Chef Rodger is a classically trained chef who spent eight years cooking in fine-dining restaurants, including Michelin- starred establishments in his native Scotland. Craig felt compelled to research and incorporate a different approach to eating and cooking and has a real passion for stripping away carb-laden fillers and using nutritionally dense ingredients as the foundation of culinary excellence.
Craig is going to lecture on "living foods" and how they affect the gut microbiome.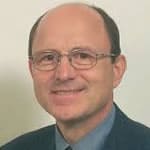 Dr Hans Lautenschläger, Ph.D. Organic Chemist, Cologne, Germany.
Dr. Lautenschläger is a internationally respected organic chemist and pharmacologist with vast experience in the development of formulations and products designed for the skin. Research & Development under his guidance for a number of German organisations has produced novel pharmaceutical actives for lipid metabolism disorders, inflammation and heart, blood and circulation diseases. His interest in phospholipids and their application in treating skin barrier disorders have put him in the forefront of innovative design of skin care products primarily employed in applied Corneotherapy.
More information here.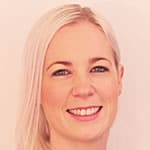 Rachel Robertson: NZARBP Vice President & Entrepreneur, Wellington, New Zealand.
Rachel is a multi award winning business owner and skin care practitioner who has been in the Beauty Therapy industry since 1998. She has CIDESCO and CIBTAC qualifications and has an initmate understanding of the skin care industry. In addition to her roles as vice president, PR marketing and NZ Beauty awards portfolio of the New Zealand Association of Registered Beauty Professionals, (NZARBP) Rachel is the creator and director of a New Zealand manufactured skin care product. Rachel has first-hand knowlede of the challenges in creating a progressive skin care line that avoids the use of popular, but non-physiological ingredients. Along with public speaking, Rachel also writes for both industry and public magazine and websites.
Rachel's topic for the symposium will be on the Influence of preservatives on the microbiome of the skin.
More information here.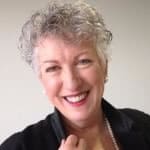 Trudy Fleming: ASLMS fellow, Light based hair reduction expert, Melbourne, Australia.
Ms Fleming has been in the hair removal and skin treatment industry for 40 years, and kept at the forefront of her profession by constantly furthering her education. Since 2002 she has trained therapists and practitioners in both laser safety, treatment techniques, hair removal, pigment removal, vascular treatment, tattoo removal and skin rejuvenation in its many forms. Trudy has been a guest speaker at numerous conferences over the years in the USA (ASLMS), UK (BMLA), New Zealand (Beauty NZ) and of course all around Australia.
Trudy will join us in 2018 to share her vast knowledge. Her topic will be "Does laser affect the microbiome"? The answer to this question is one that all leading laser specialists and Corneotherapists need to know. More information here.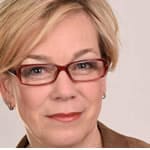 Dr. Ghita Lanzendörfer-Yu, PhD: Freelance Online editor, Germany
Dr Lanzendoerfer-Yu, PhD has a PhD in inorganic chemistry and has worked in many R&D roles with major German personal care companies including Beiersdorf AG and Schwan STABILO Cosmetics GmbH & Co KG.
Her experience as a lab manager and with projects that included dermatological formulations, make-up formulations, pigment dispersions, emulsion, gel and stick technology, trend analysis, technology scouting and IP rights.
Since 2011 she has been writing as a columnist for the cosmetic platform www.pinkmelon.de, having published more than 140 articles on all kind of cosmetic topics.
Today she is a certified online editor and offering services in generating content / in-house training/publications on cosmetics, raw materials, methods, formulations. Since 2016 she has been operating her blog: www.dejayu.de.
Many of you will remember Dr. Ghita and her inspiring lecture at our last symposium in Germany. We are delighted that Dr. Lanzendoerfer-Yu will be joining us again in NZ and she will be speaking on a subject dear to all of us here in the Antipodes: Ethnic skins, sunscreens and how chemicals affect the skin microbiome. This is a subject that creating some discussion throughout the industry and i'm sure we all look forward to listening to Dr. Lanzendoerfer-Yu again.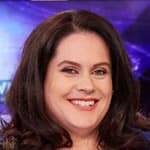 Rene Serbon: Independant consultant and educator, Penticton, Canada.
Ms Serbon is CIDESCO and CIBTAC qualified skin treatment practitioner with many years of experience with the Pastiche Method of skin analysis, and is a Pastiche recognized education provider. In addition to her extensive clinical expertise with skin diagnosis and treatment strategies, she is a consultant to the industry in the areas of practice management and developing best practice procedures and protocols. Rene serves on the education board of the International Association for Applied Corneotherapy, where she helps develop multi-centric programs for individuals interested in learning advanced, non-invasive skin treatment techniques. Rene will be speaking on the Corneotherapy subject; Re-establishing the skin microbiome with corneotherapy.
More information here.

Florence Barrett-Hill: Independant educator, Madame Chair I.A.C, New Zealand.
Ms Barrett-Hill is an internationally recognised dermal science educator, practitioner, researcher, and author with a vast experience covering all aspects of professional aesthetic therapy and non-device centric paramedical skin care.
With wide experience from owning and operating clinics, through to paramedical technical experience in the post operative care of burns survivors and plastic surgery patients and the formulation of skin care products, Florence is a uniquely talented industry practitioner who intimately knows her subject and is passionate about continually raising the standards of professional beauty therapy and skin care.
Florence was pivotal in the creation of the International Association for Applied Corneotherapy, and has held the position of Madame Chair since 2013. Florence will be speaking on the relevance of understanding the Microbiome for successful Corneotherapy and The Microbiome and facets of intimate care.
Full symposium schedule can be viewed here.
Please register your intention to attend the symposium here.

* Calculated at exchange rates at time of writing and subject to currency fluctuation changes.