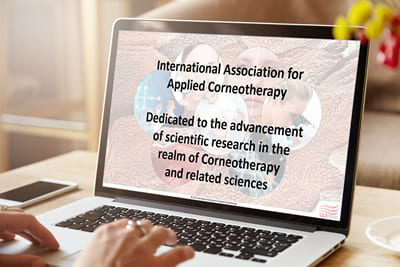 The I.A.C. offer the distance learning program "Understanding Corneotherapy" that can be used as both a introduction to further studies about Corneotherapy or as a step toward meeting the criteria for association membership.
The course consists of 10 modules, and is completed on-line. The objective of the course is to provide a comprehensive, but concise perspective of the skin; the anatomy, histology, morphology and physiology that will give you a new respect for the largest organ of the body, and why Corneotherapy is the most respectful and progressive methodology of care.
Each module consists of course notes, a presentation and a short assessment.
Upon completion of the course you will receive a Certificate of Completion from the International Association for Applied Corneotherapy.

Modules in this course: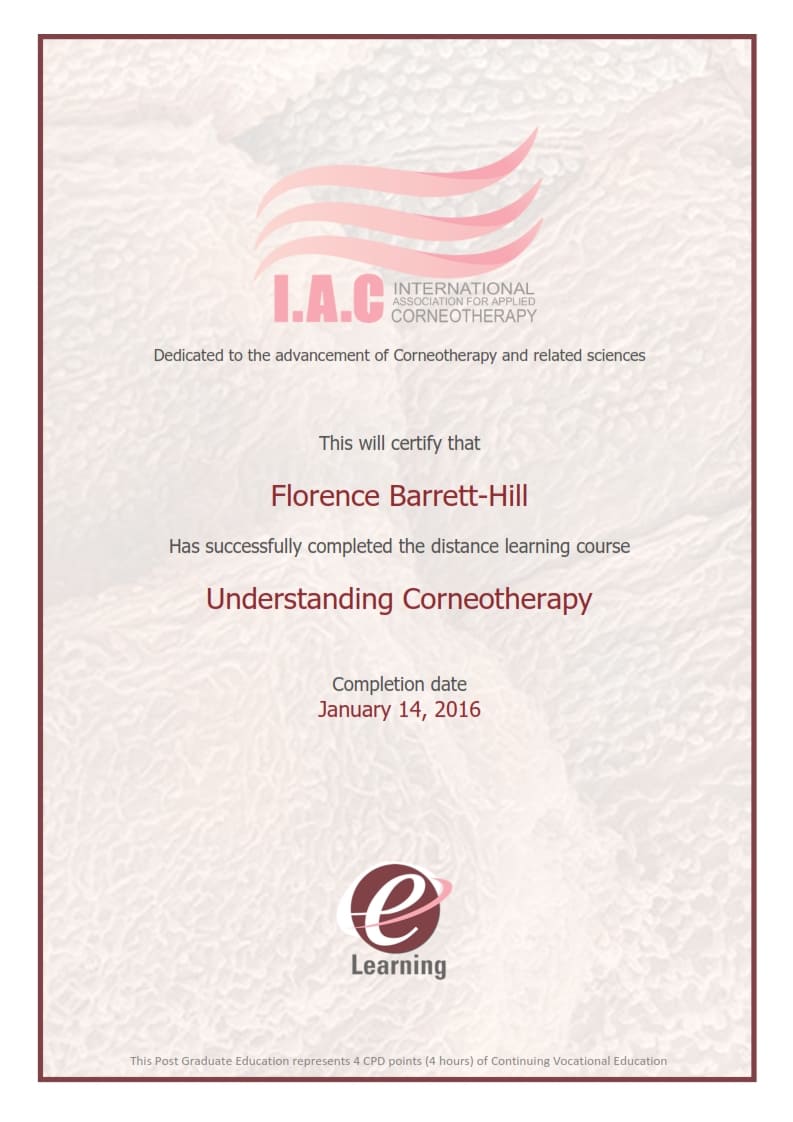 • What is Corneotherapy?
• The internal cell structure
• Stem cells and skin development
• What is keratin and why is it important?
• Cells & systems of the epidermis
• Cells & systems of the dermis
• Keratinocyte lifecycle
• Cell to cell communication
• The eco-system of the acid mantle
• Skin microbiome and Corneotherapy


Tpical contact time: 8hrs 10 min. Typical completion time: 2 days.
This course fee is €100 EUR.



Learn more about the content below